Marevivo Onlus is a well-known Italian not-for-profit organisation protecting Sea and marine wildlife. 
Marevivo is committed to taking action each time there is a crime against the Sea.
On this occasion, the purpose was to bring attention to shark finning, which is the practice of slicing off the shark's fins while the shark is still alive and throwing the rest of its body back into the ocean. The fins are used as the key ingredient in shark-fin soup in China and Hong Kong, and by Chinese communities elsewhere in the world.
Raise awareness about the practice of shark finning, reach institutions, the media and the widest audience possible, and show the cruelty of this act.
a shark fin on the horizon at the sunset, but with no shark underneath, just blood.
The visual is deliberately clean and perfect, with a dreamy and quiet atmosphere, 
In order to create a greater sense of shock, there's just blood because someone has killed the shark.
Concept generation and art direction:
 Giulia Maria Valli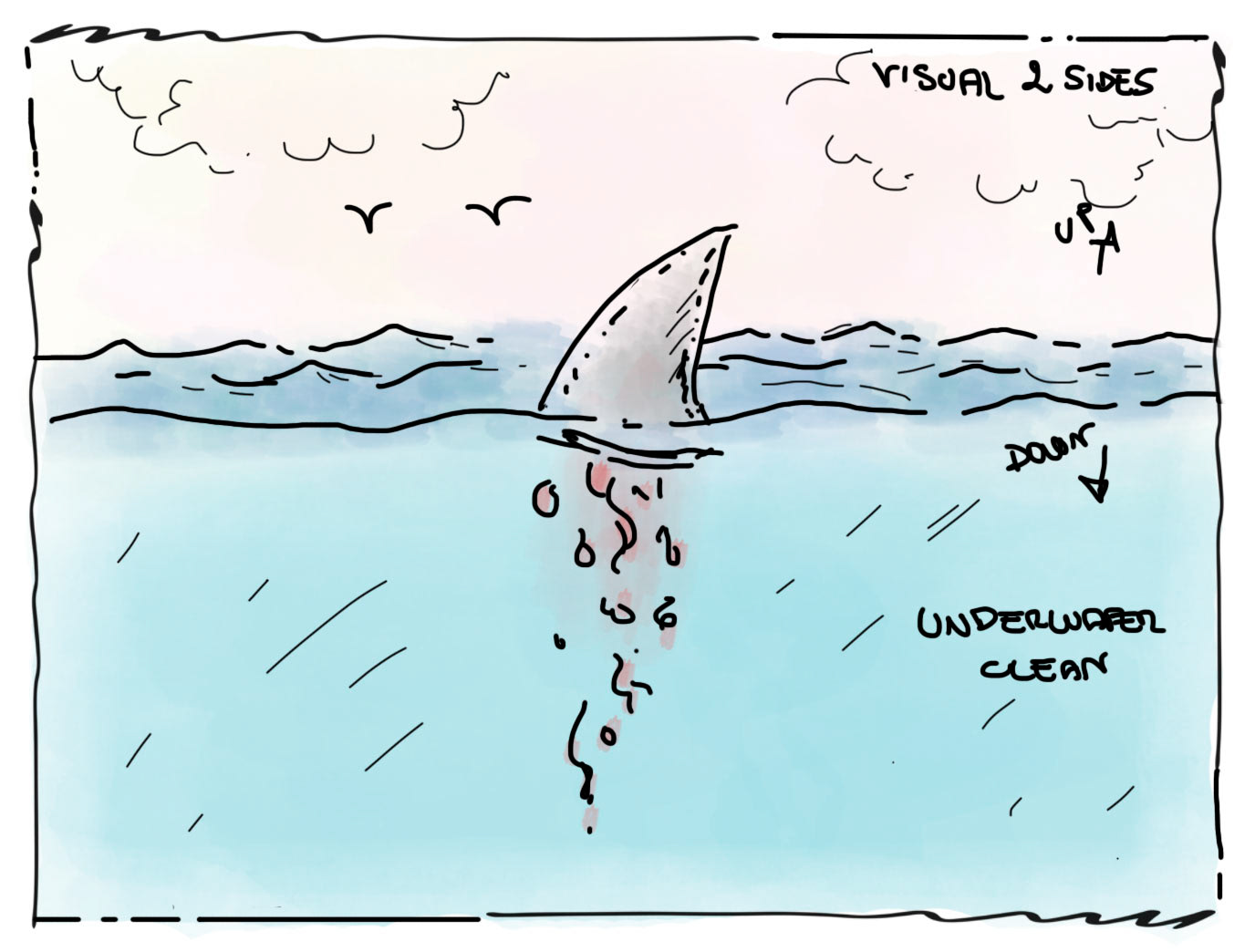 at Trevi Fountain, one of the most touristic places in Rome: the event is seen by all the people in the area, tourists and the locals, and Marevivo appeared on the news and on the media the following days.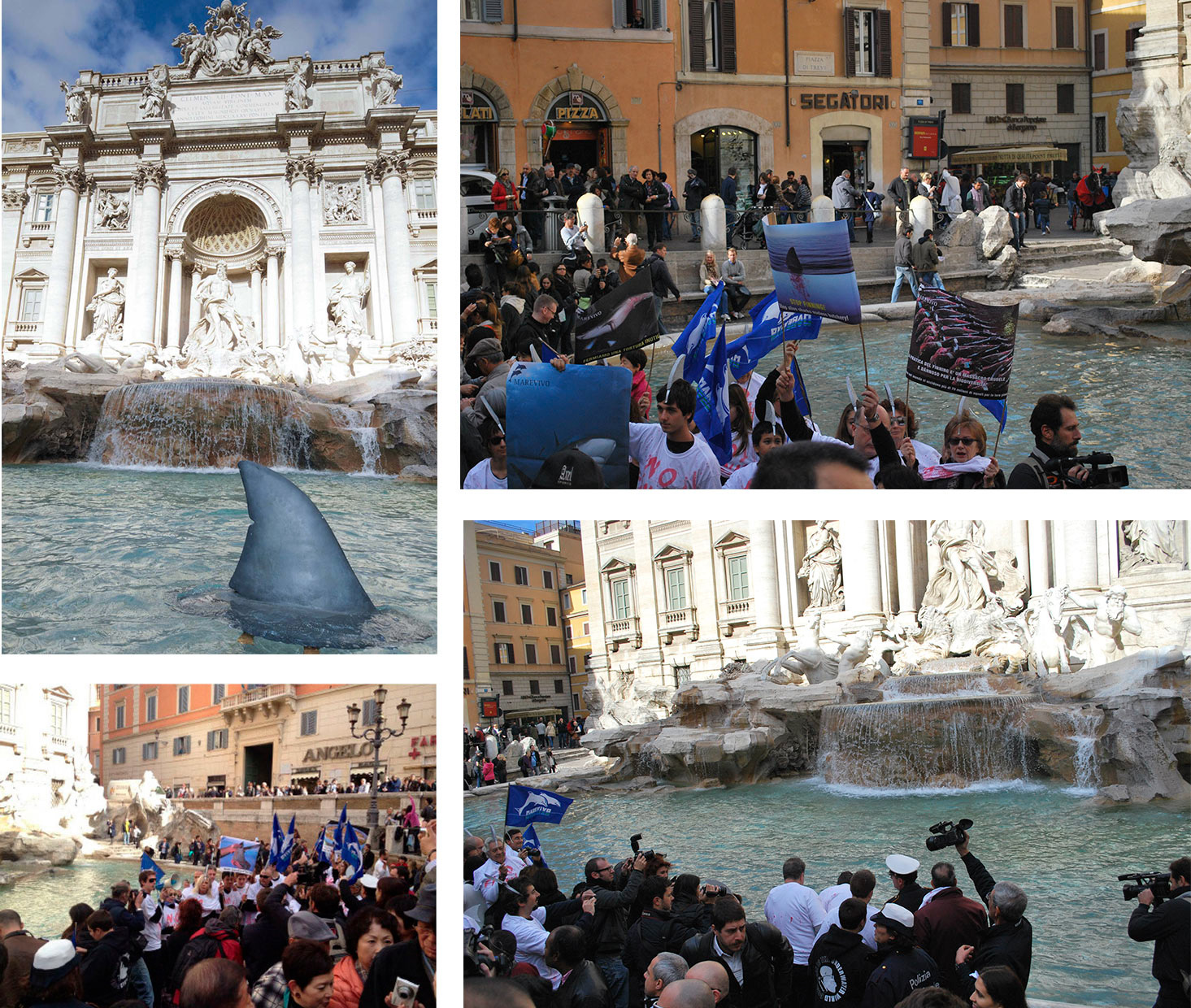 T-shirts
for the action, the main colour is red that represents the sea and the blood of millions of sharks killed for their fins.