Creating the visual for "Ocean Melody Olen Cesari & friends for Marevivo in concert" Concert organized by Marevivo for fundraising, at Auditorium Parco della Musica in Rome.
The protagonist of the visual is a group of fish that swam creates a circle. A circle that refers to the "O" of "Ocean Melody." And it also creates a very strong association between the dance and the music of the fish star of the evening. The notes in the air like fish swim in the sea.
The idea was to revive the blue of the visual in the context of the event, to be immersed in the depths of the sea and feel the problem the sea closer.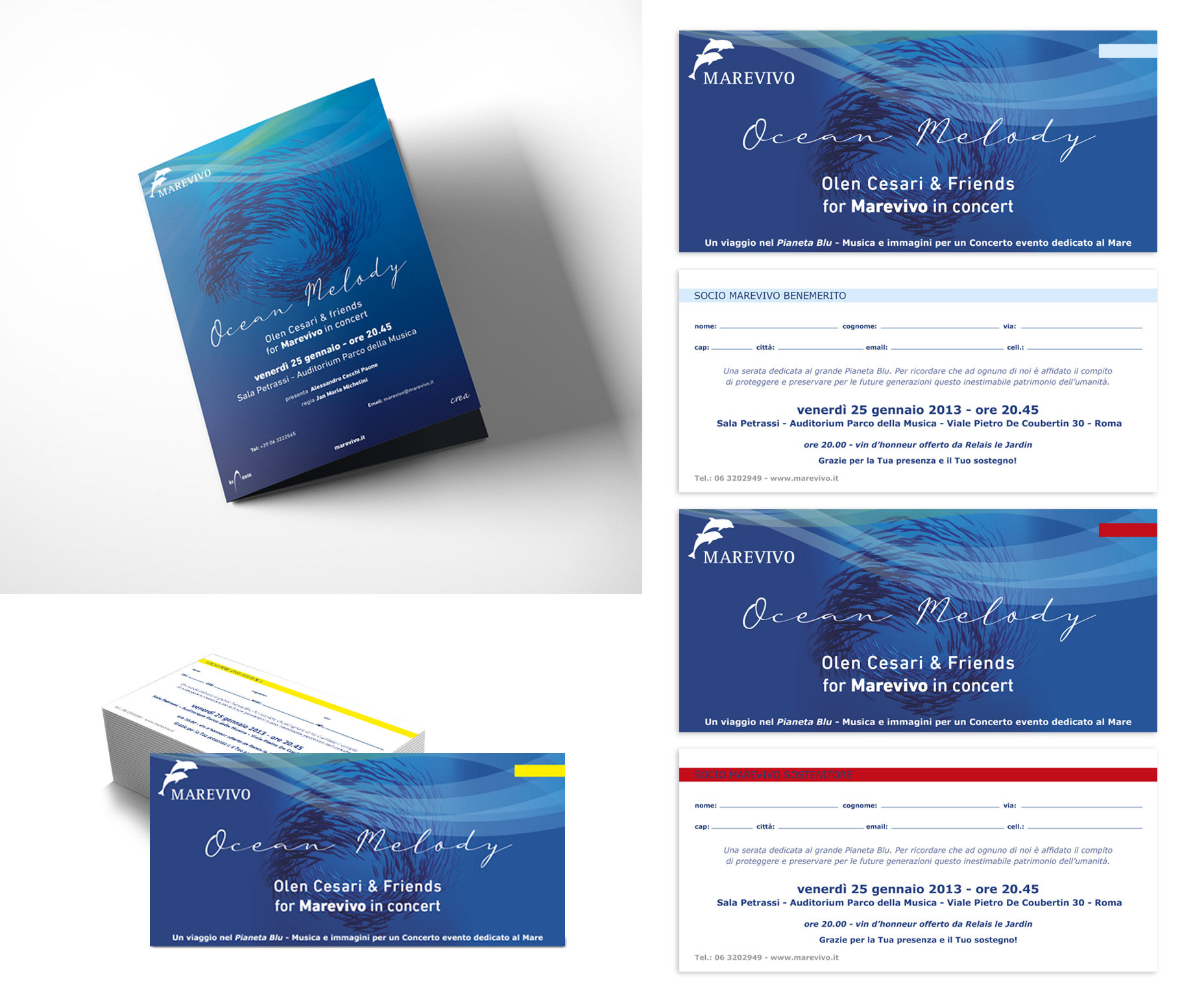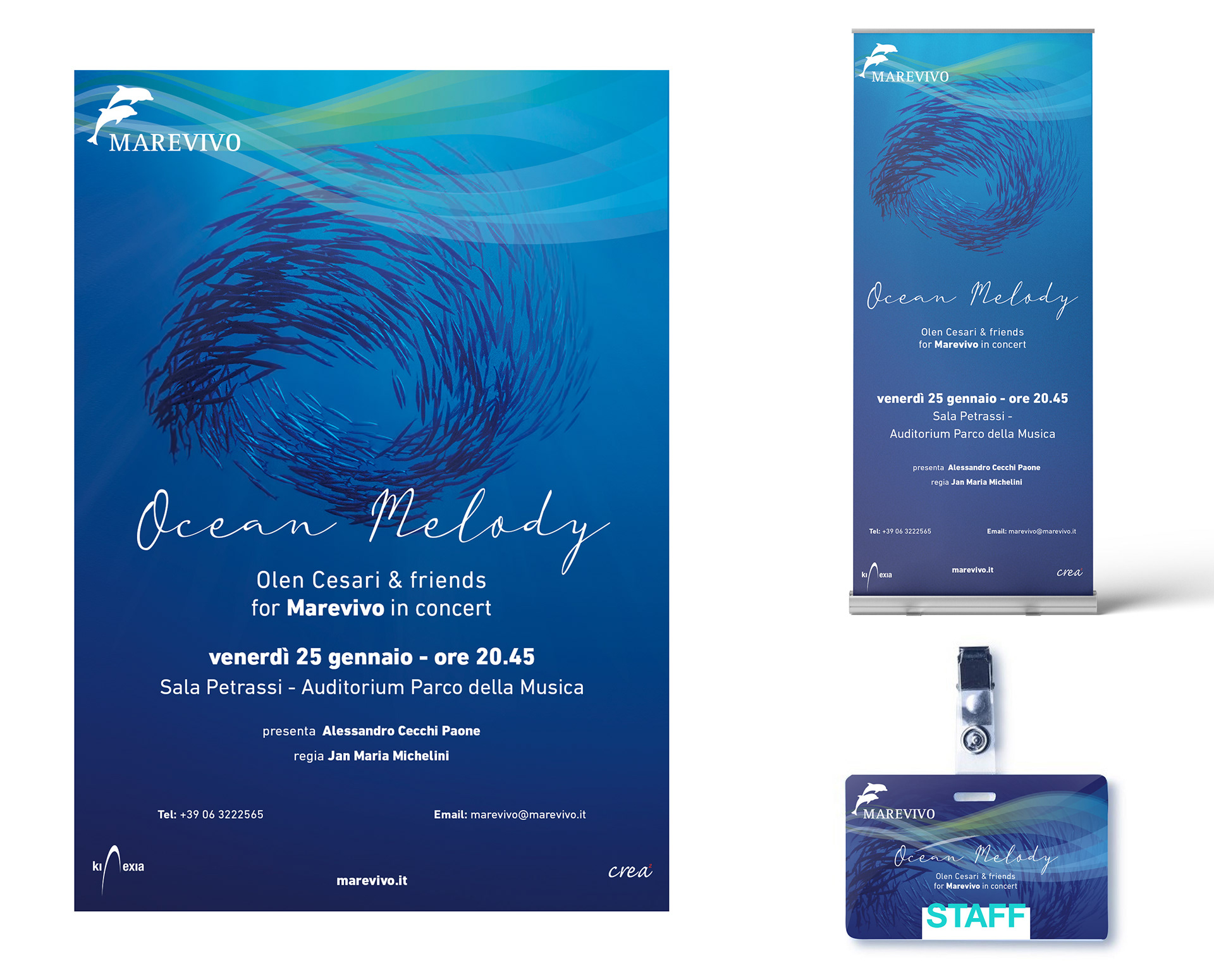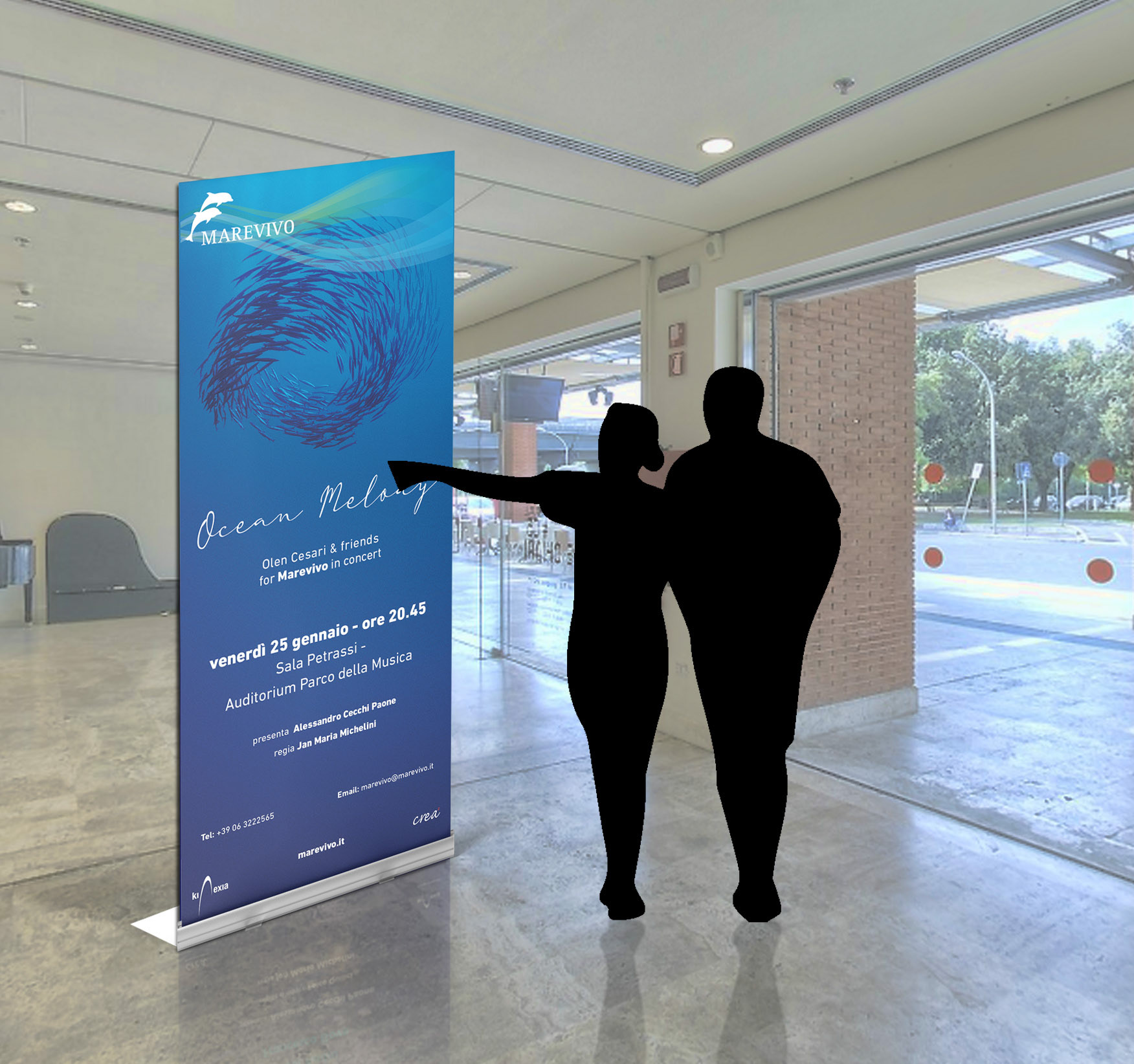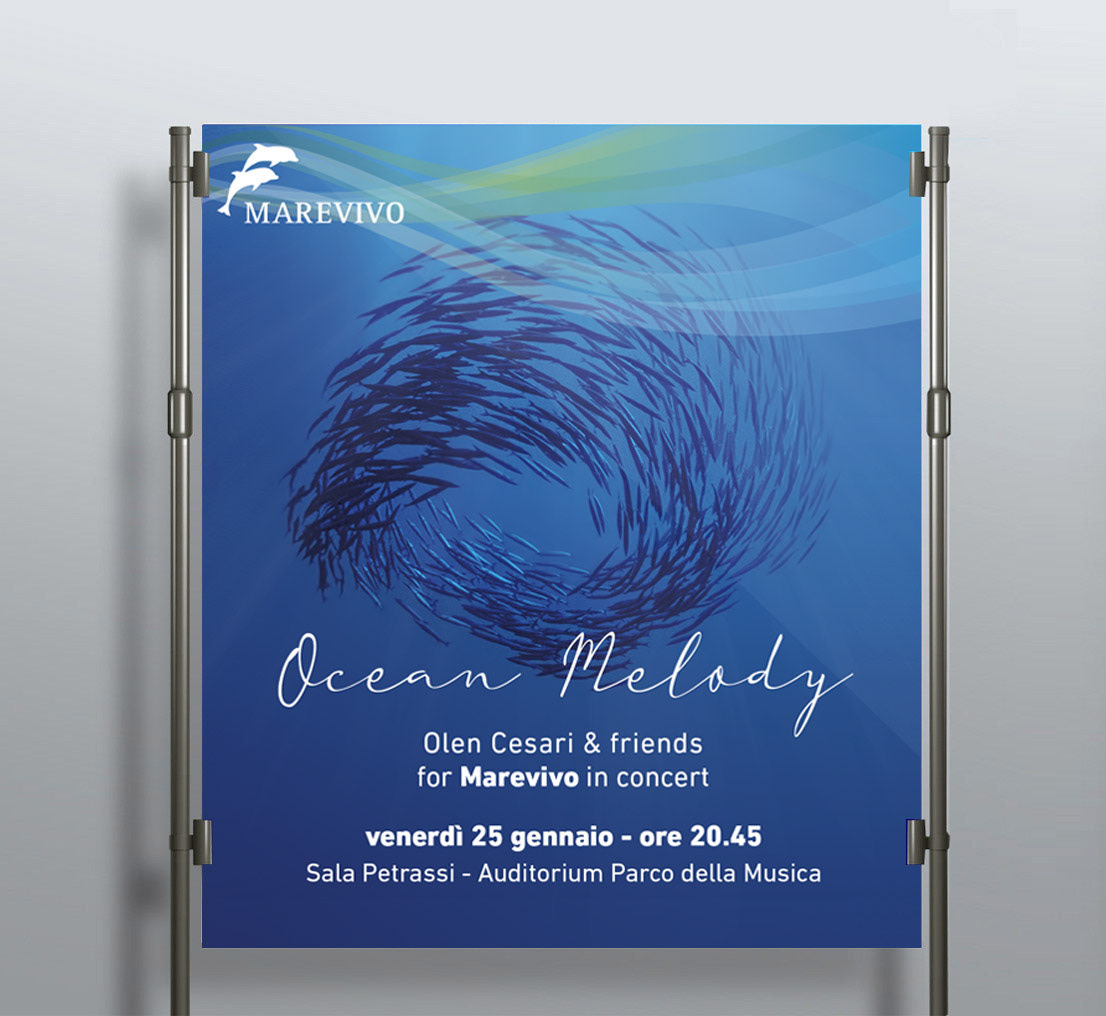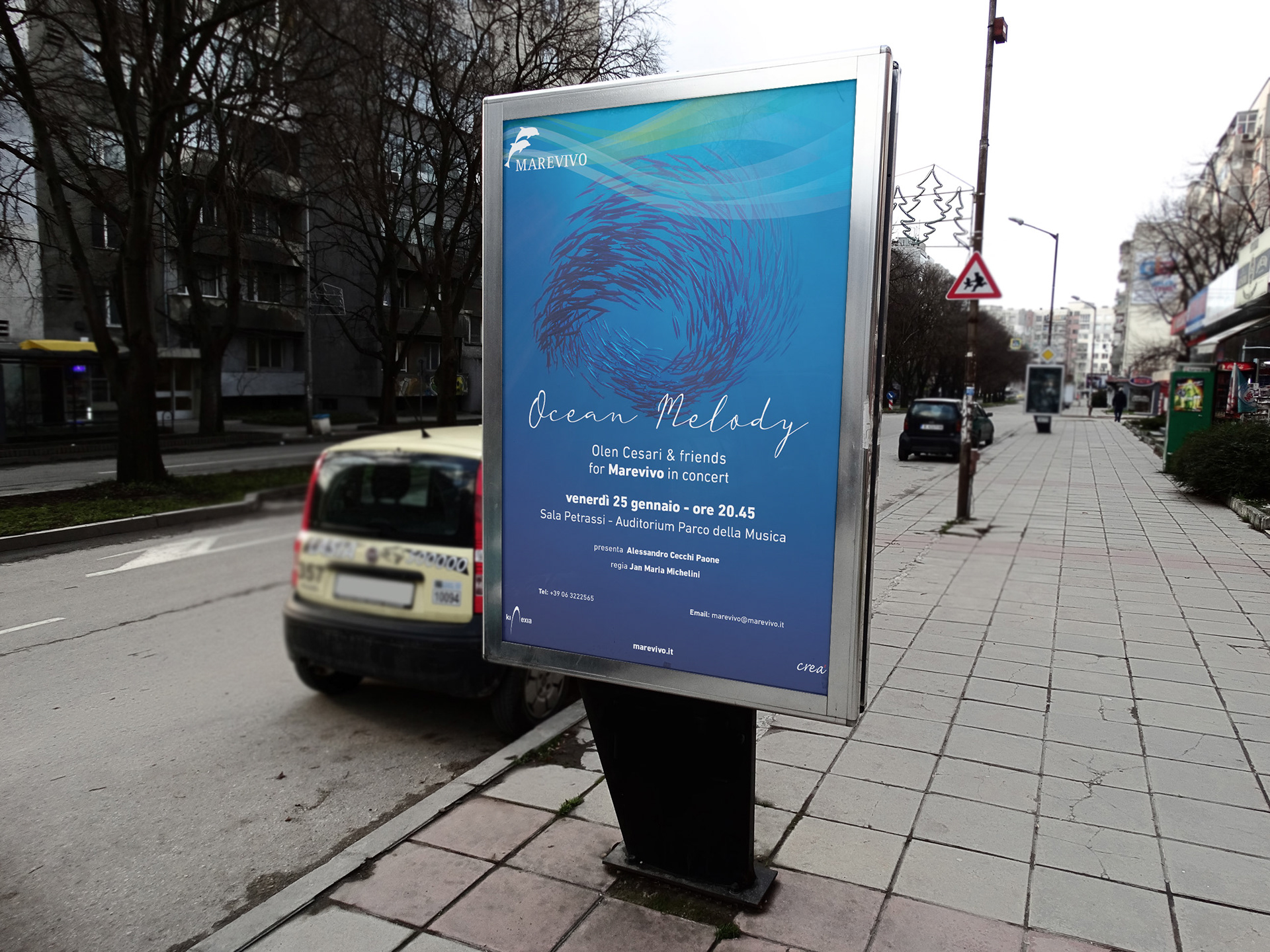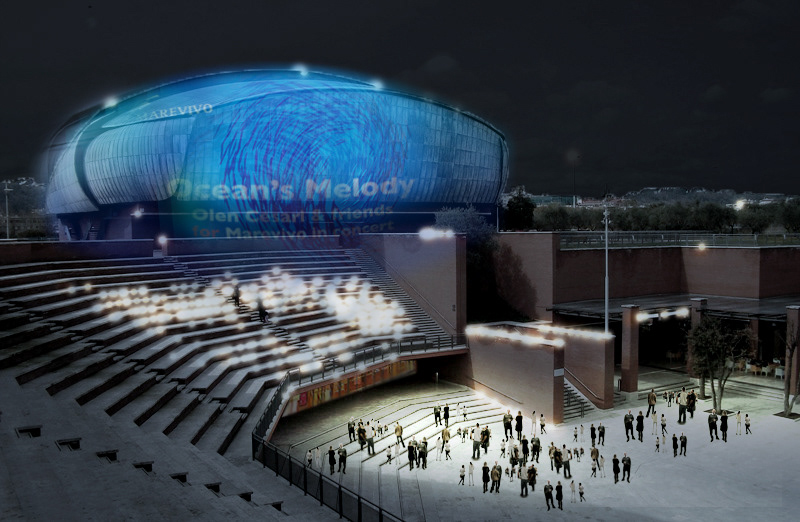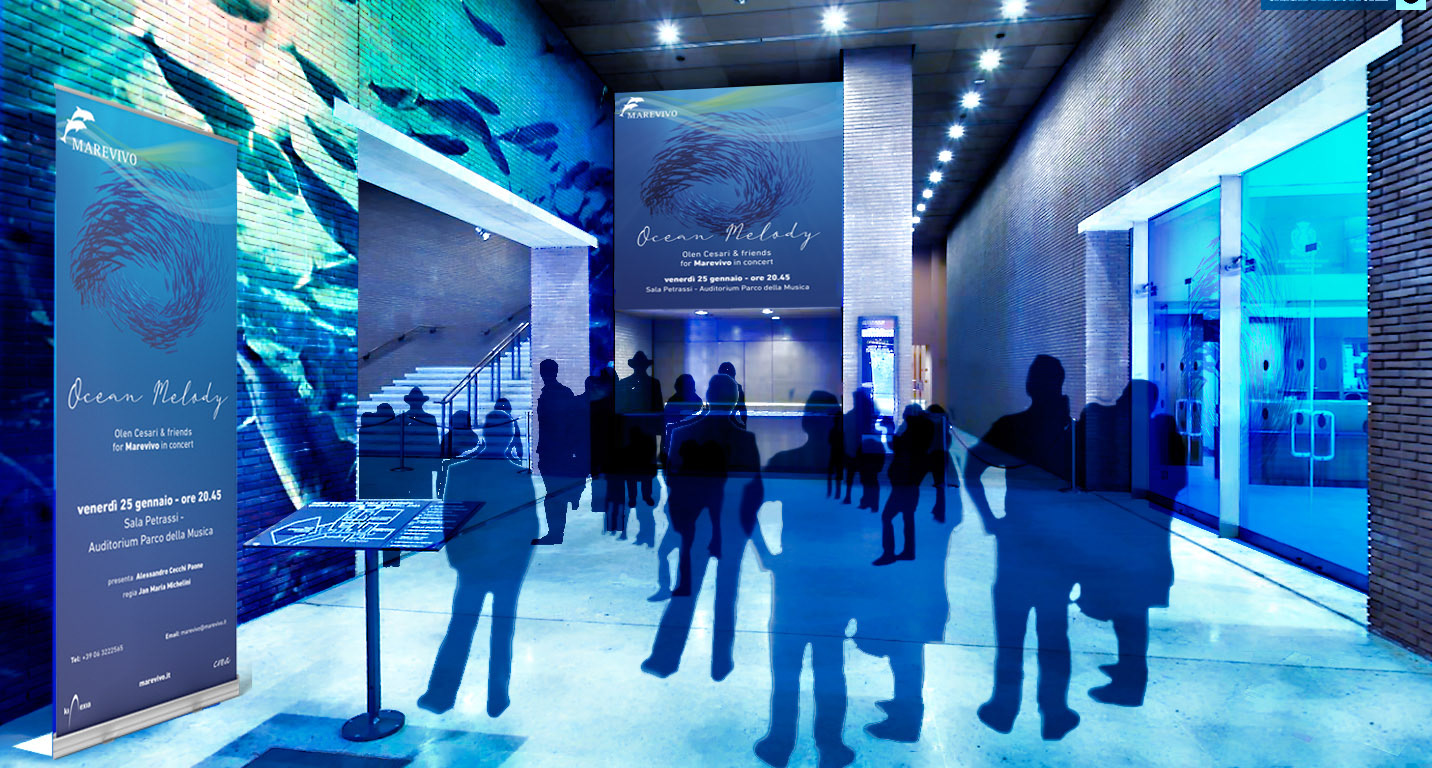 The concert was directed by Jan Michelini, 3D animations by Istituto Rossellini, music by Olen Cesari & The Clandestine Orchestra. The visual for the branding is a digital reworking of a Roberto Rinaldi's picture.