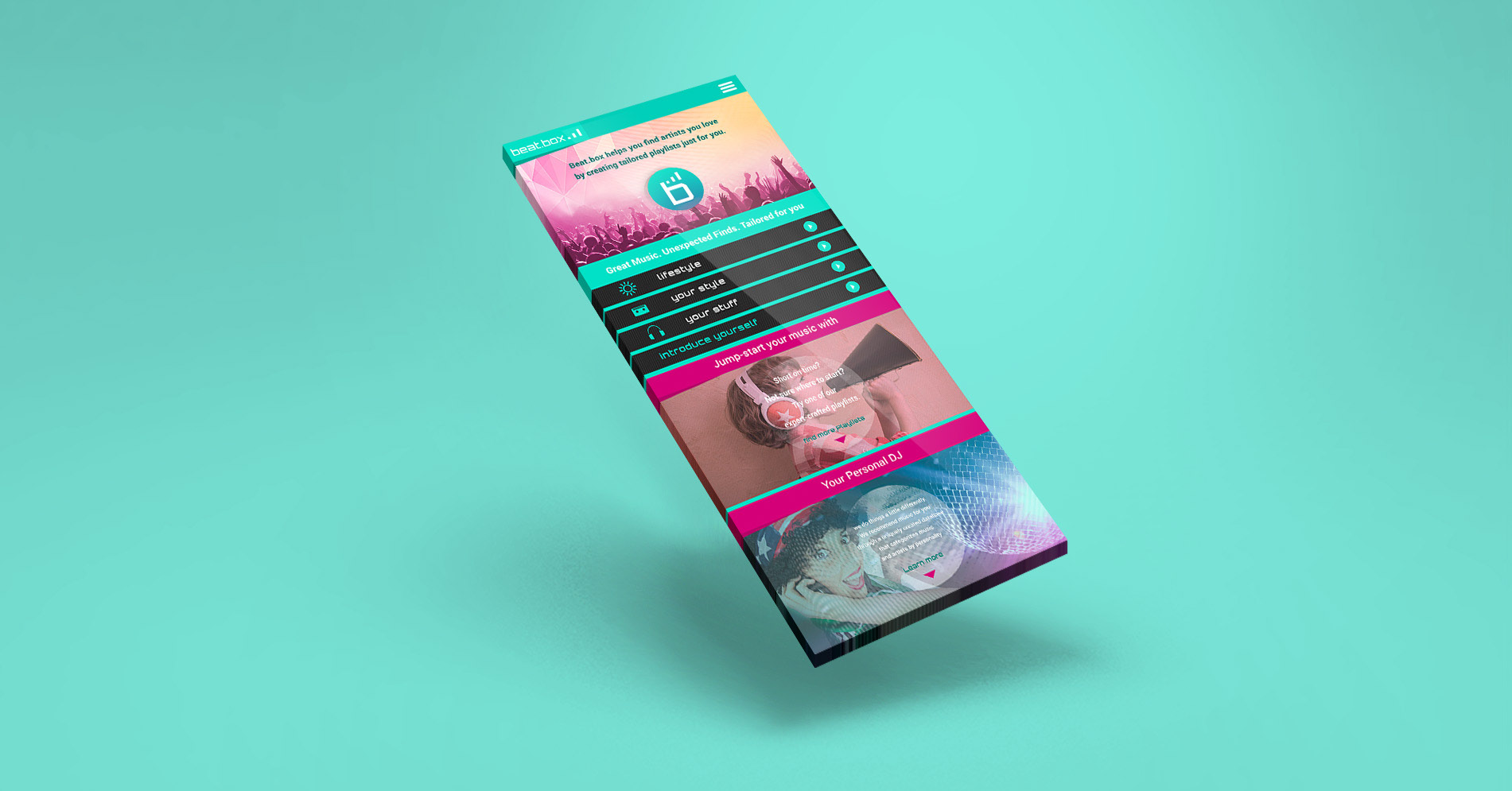 Beat Box is a platform that offers a musical selection for each kind of tastes. In the brief was required to create a visual attractive for a target of people 18 - 35 years old, women and men, students or professional workers.
My idea has been to create a visual that reminds to the 80s with pop colors, to the disco club, dance and fun.
The main colors are pink and green.  The logo for Beat box is a "b" with three lines that represent the rhythm of the sound.